Streamwise D.I.™ – Award Winning Solutions
Streamwise D.I.™ is a powerful IIoT integrated solution designed to enhance the performance of treatment processes such as membrane filtration, biological, solid/liquid separation, oil-water separation, sludge thickening, oxidation and other chemical and mechanical treatment systems.
Sign on to Streamwise D.I.™ Insight and your first 14 days are free.
Use the Streamwise D.I.™ portal and learn how you can improve monitoring and overall performance of your wastewater processes to reduce trade waste and operational costs.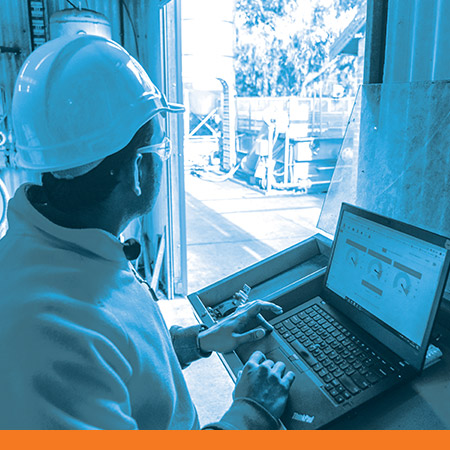 Streamwise D.I.™ Insight
---
---
Monitor & learn platform
Digitize your wastewater to monitor and learn. 


Streamwise D.I.™ Advanced
---
---
Management platform
Data modelling, simulations and predictive analysis, enhanced automation and chemical dosing.


Streamwise D.I.™ Pro
---
---
Supply platform
Complete chemical inventory and supply chain management.


Step 1
Digitize your wastewater: Streamwise D.I.™ connects to sensors and digitizes real-time data collected at your plant. Automatic data cleaning is used to identify and remove any "dirty" data from sensors and databases.


Step 2
Data collection: Reliable data is available in real-time 24/7/365 through the Streamwise D.I.™ customized portal.


Step 3
Deep data learning: For clients wanting to further improve operational efficiencies, monitoring, and chemical usage, additional devices such as cameras and level sensors, can be installed. This delivers evidence-base intelligence and insights to optimize performance and help reduce operational costs.
Full integration with your existing systems, including monitoring of the entire treatment plant processes and visualizing your plant through the Streamwise D.I.™ portal, is also available, along with customized analytics configurations.


Step 4
Digital twin: The wastewater treatment plant process data is fed directly into a digital twin (a simulation platform). This customized simulation of your plant tests and teaches the machine-learning model and algorithms, allowing for scenario testing and simulations. The more data collected, the more robust and predictive the algorithms become.


Step 5
Data modelling: Selects and tests the right machine learning model to fit a specific location problem and run simulations with accurate predictions, before deploying in the real world. The Streamwise D.I.™ Advanced solution delivers both enhanced automation and decision intelligence which includes automation of chemical dosing, applied targeted dosing to increase chemical efficiencies and improve trade waste quality.


Step 6
Advanced chemical management: Reduce wastage and fully automate your chemical supply with intelligent dosing, remote inventory tracking, consumption metrics and automatic re-ordering and delivery, saving you time, money, and resources.
Why Streamwise D.I.™ is better


Save on trade waste penalties & surcharges


Save on overall operating costs


Save on operator oversight & reduce risk


Save on chemical and energy costs
Streamwise D.I.™ benefits & features
Optimize operational costs using AI

Recommendations and stepwise advice

Avoid trade waste penalties

Meet regulatory compliance

Optimize performance based on AI and Machine Learning

Optimize chemical use per kL water treated

Prevent chemical stockouts

Identify unexpected issues in WWTP

Future proof operational budgets

Streamline chemical supply management

Manage long-term funding strategy

Optimize asset maintenance

Streamwise D.I. Powered Portal

Improve awareness WWTP compliance and performance

Secure portal for peace of mind

Real-time portal access anytime and anywhere*

*Subject to Wi-Fi availability

User friendly and easy to use portal

Access to wastewater expertise and knowledge base

Reduce operator oversight

Real-time issue identification

Predictive issue identification

Streamwise D.I. Powered Portal

DIY installation and easy integration

Interacts with all commonly used industrial protocols
Complete end-to-end data protection

Streamwise D.I. Powered Portal

Access to Streamwise D.I. Powered Portal

Customizable data visualization and capture

*Link to flow metre provided. A link to additional plant signals inputs is an optional extra

Online analysis of compliance, performance and operation

Autoregenerated weekly reports to summarise operations

Downloadable customizable reports

AI powered WWTP optimization platform

Visual dashboard for opex tracking

Compliance based alarms via SMS or email

Intelligent performance alarms

AI optimized, automated chemical dosing

Predictive asset management

Chemical level monitoring

Chemical inventory management

AI based automated chemical ordering

AI based chemical program optimization for quality and cost
Get more from Streamwise D.I.™
---
Request demo
Like to see Streamwise D.I.™ in action? Please contact us to arrange a demonstration.
Request information pack
Like to learn more about how Streamwise D.I.™ can save you money? Please contact us for an information pack.
Stay in touch
Like to keep in touch with us? Please sign up for our newsletter.