How We Deliver Value
Streamwise D.I.™ is an out of the box solution that brings together the latest in: digital and sensor technologies, IIoT and wireless communication, AI and big data analytics, and powerful industrial grade edge devices.
By combining these powerful capabilities, Streamwise D.I.™ delivers an unparalleled way to monitor, manage, and automate your wastewater in real-time to reduce operational costs, increase quality and optimize efficiencies.
Using powerful industrial IoT, AI and big data analytics, Streamwise D.I.™ digitizes each step of the wastewater treatment process.
Real-time data is continually digitized and analyzed in our secure, advanced cloud based Streamwise D.I.™ portal.
The operator now has real time data, insights, and 24/7 visibility of the treatment process. As data is collected, simulations and predicitive scenarios continuously deliver enhanced automation that optimizes treatment plant performance.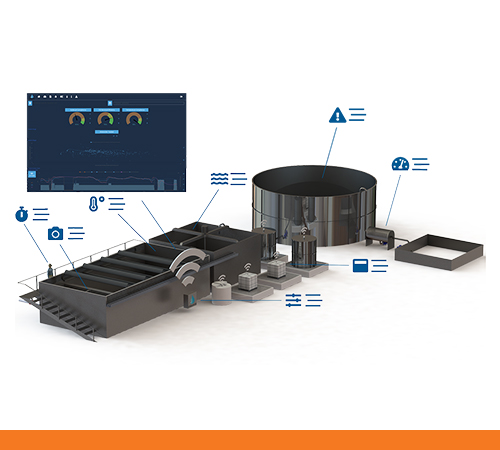 Agriculture is a major producer of wastewater. Better data intelligence can deliver big savings in wastewater treatment costs.

As water authorities enforce stricter trade waste regulations, we can help you meet agreed effluent requirements.

Reducing wastewater contaminants improves environmental operations and reduces your risk.

Real-time data intelligence and insights from upstream can help to optimize processes downstream.

For industrial wastewater producers we can help boost plant performance and lower operating costs.
Get more from Streamwise D.I.™
---
Request demo
Like to see Streamwise D.I.™ in action? Please contact us to arrange a demonstration.
Request information pack
Like to learn more about how Streamwise D.I.™ can save you money? Please contact us for an information pack.
Stay in touch
Like to keep in touch with us? Please sign up for our newsletter.